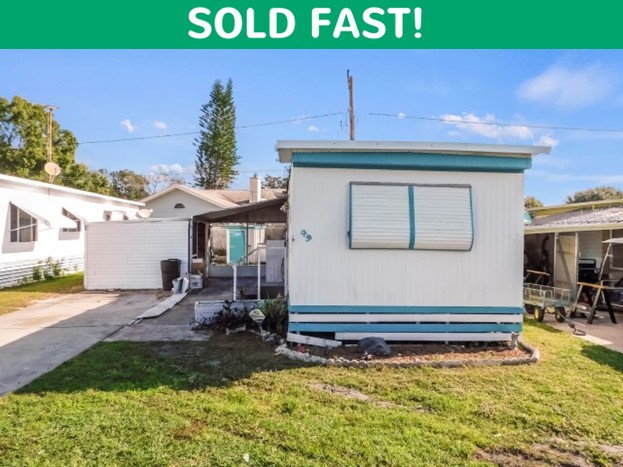 Monthly Lot Rent: $461.00 | Palm Shores Mobile Village | Singlewide | 2 Beds | 1 Bath | 2 Sheds | Border Lot | Handyman Special ~ Needs TLC and Repairs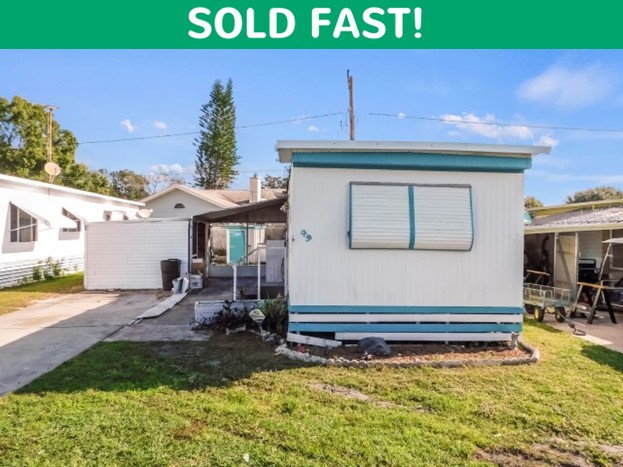 Monthly Lot Rent: $461.00 | Palm Shores Mobile Village | Singlewide | 2 Beds | 1 Bath | 2 Sheds | Border Lot | Handyman Special ~ Needs TLC and Repairs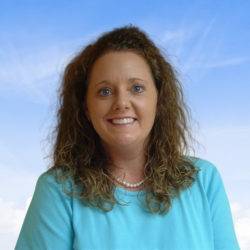 Shawna has been working as an agent since 2011, exceeding the expectations of buyers and sellers since then.
Shawna's understanding of excellent client services stems from her diverse sales background. She truly enjoys living and working in Central Florida, an area with so many opportunities to meet wonderful people! Shawna looks forward to serving more buyers and sellers of homes in the future, and operates by the golden rule: always treating her customers as she herself would prefer to be treated.
Shawna and her husband, Andrew, relocated from Indiana to Lakeland, Florida in 2004. She is originally from Western Nebraska, where reputations are built on fulfilled commitments, handshakes, and smiles! Please feel welcome to contact Shawna directly to locate your dream home in sunny Florida!
Five stars all the way. Traci and Shawna make the impossible possible. We had miles to go before we could make this sale happen and Traci and Shawna went above and beyond the Call of Duty. The whole Community pulled together to make it possible… I will forever be grateful….Much respect to these ladies.
I'm considering a winter bird purchase. Searching on an IPad is daunting, but your website is the best, so user friendly with park descriptions all in one place. Stellar marketing. Thank you for making it easy.
Thank you so much Shawna for such a smooth and quick turnaround… you have been Wonderful :)  Take care and best wishes for you and your team!
Shawna:  We can't thank you enough for the quick and efficient turn-over.  Your kindness, patience, and understanding has made this transaction as painless as possible. Bless you.
The house pictures and listing are absolutely perfect.  Shawna you have been such a pleasure to work with and if you need anything else please let us know.  Again thank you for all your help and patience.
You are absolutely an excellent broker Shawna. This was a faster process than I expected and appreciate your hard work and diligence. Absolutely will recommend you when my friends decide Florida is where they will be retiring too.
We want to commend you.  We ask so many parks for information and never receive any answers, your response was clear and answered all for us.  Great Job, Thank you!
Was given Shawna's name and phone number. We had a mobile home for sale. She came to meet with my husband and myself. She explained everything to us . She got our house sold within a month. Very happy with Shawna and the Mobile Home Spot company.
Hi Shawna:  Thank you very much for the updated information. We appreciate all you did to close this chapter! Godspeed with your future endeavors.
What a pleasure to work with Traci on the sale of Mom's home. She was sensitive to our needs, and worked with the buyer to accommodate them. Thorough communication at every step in the process. Thank you for a smooth and very quick transaction. Also want to thank Shawna for going the extra mile in handling deposit of the payment.
YOU GIRLS ARE THE BEST!!!  I have been in customer service literally for fifty years or more and I'm very picky, it helped us build our business for twenty-five years to take care of our customers. And I have to give you all compliments oh, you do a great job, you know the answers, and you go out of your way to take care of your customers! I couldn't be happier, many thanks!
When we purchased our home Lisa Cooper assisted us through the whole process from start to finish and made the whole buying experience very comfortable and easy. Due to a job changing situation in our family it became necessary that we move, and we contacted Mobile Home Spot and they came right out and set everything up and less than 2 months later our home was sold for our full asking price. But that's not the whole story. During the first month after we had moved out of our home a rather large windstorm struck the local area and one of the main doors to our home was damaged. After Shawna was notified by the Park Manager that our door was damaged Shawna went personally herself immediately to our home and made arrangements with a maintenance individual to replace and repair the damaged door the very same day that it all happened. And on top of that she paid for the door and the maintenance individuals charge. We paid her back of course, but that showed Hilde and I how lucky we were to have chosen Mobile Home Spot, Shawna Kemp, and Lisa Cooper. We live in Virginia and taking care of a situation like this from states away could have ended up being challenging to say the least. All I can say is our experience was first class all the way. If you are considering buying a home or selling your home, you will not regret choosing Mobile Home Spot and Lisa Cooper and Shawna Kemp as your agents. Thank you so very much!!

Shawna:  Thanks for all the work you did for me — much appreciated! You are a very good agent — if you ever need a recommendation..You Got It!!!
Awesome….I can't thank you enough!  I have Highly recommended you…Hopefully you can sell another one!
Lisa, We made it home safe and sound and want to thank you once again for your work on our behalf. We were sad to sell, but meeting the new owners and seeing their enthusiasm for the place, made us feel much better. Once again, we appreciate what you accomplished for us.

Very exciting news from Lisa!  Shawna we can't thank you enough for all your help with our home sale at Hunter's Run in Zephyrhills…we are very happy!
We would highly recommend Traci and Shawna. They are a pleasure to work with and sold our home. Traci was quick to get back to me when I reached out with a question. Shawna took beautiful pictures of the house. They make a great team!
Shawna, Thanks so much, great job on the video, and its much appreciated!! Really liked working with you and look forward to seeing you in November!

Shawna, I can't tell you how much I appreciate all the assistance you provided! I'll let you know if I have any questions. Take care… and Thanks Again!
Shawna and Lisa:  I wanted to hug your neck in thanks, but just know how much I appreciate all your work.  I wish you health and good wishes in all you do!  Please stay safe and healthy!
Traci and Shawna:  Thank you for selling our unit so quickly and efficiently.  We hope the new owner enjoys it and the park as much as we did!
Thank you sooooo much Shawna for selling our home in Lake Alfred!  We appreciate all you did!
Lisa and Shawna:  Thanks again for selling our unit at Landing Resort.  Hope to see you soon. You girls were great!!!
Hi Traci & Shawna,
The funds were received into my account.  I just wanted to say thank you again for making this process as easy as it possibly could be!  Wishing you both health and success always!
Hi Shawna,
Just got back from camping. Check is already here. I guess this concludes our transaction.  It's been nice doing business with you!
I recommend their service. Lisa and Shawna did a great job during the process to buy my home answered every single question which made me feel confident until the purchase.
Jackie and Shawna:  Thank You!  You did an excellent job of handling everything for us!  We appreciate both of you very much!
Donna and Shawna:  Once again thank you for everything you all have done for us and for a quick sale of our home at Sundance in Zephyrhills!
Hi Shawna and Lisa,
I would like to Thank You both for a tremendous job on selling my Florida home and in such a short time. It's been a pleasure working with you both.
Shawna, Thank You for all your help!  We will definitely recommend you to anyone we know looking to sell a mobile home. It was a pleasure working with you!
Donna and Shawna were wonderful people to work with. The pictures Shawna did of the house were professional and looked great. Donna always had a smile and always had a positive attitude and made us feel like we were special. I would recommend these ladies to anyone selling a home or buying a home.
Shawna:  Thank you so much for selling our home at The Hampton's.  God Bless You Now and Always.  We hope they enjoy their new home as much as we did!

They Sold both my places in a very short time. Shawna, Jim, and Linda are excellent people to work with.
Just a small note to advise receipt of your check this afternoon and to express our appreciation to both yourself and Lisa for all of your efforts on our behalf. You have been very professional and thorough, and we wish you to know our thanks. Best of luck in all your future endeavors.
Wow! You are all very thorough and professional.  Thank you for your efforts on my behalf. I have greatly enjoyed working with you and Dar, and especially appreciate your willingness to "go the extra mile" to get the deal done.

Awesome!  You guys are amazing!
Shawna, thank you for making it so easy to complete our home purchase from Canada! You certainly are organized, is all we can say! We arrived yesterday to a very clean unit! You have been highly recommended!
Traci and Shawna: I can't thank you both enough for all you did to help me get moved into my new place! You both are miracle workers, if not for your help I would be in a motel waiting for the check to clear. I will be forever grateful to you both. I LOVE Forest Lake RV Resort! Such nice people here! I love my new home already! Thank you both again! I will always remember what you did for me!
Shawna: We received our package! Thanks for a job well done!
Thank you Shawna! Without your extra effort, we would still be trailer owners. Congratulations to the new residents, they just got the best deal in the 'hills!
Lisa–You and Shawna rock! We love the pictures and home listing sites. Zillow already has 56 views, 5 saves, and counting! We are so glad we have y'all!!
We just sold our home at Colonial MHP in Lakeland! We listed it with the Mobile Home Spot agency and had two wonderful agents, Lisa Cooper and Shawna Kemp. The home sold in three days and it was a pleasant experience working with them. They did an excellent job of explaining everything, taking pictures inside and out and keeping us well informed. They also did all the paperwork before and after the sale. If you have a mobile home for sale, we highly recommend them. They are a 5 Star Agency in our opinion!
Good morning to both of you on this sunny Florida day! I wanted to thank you both for all your help … this would not have been possible or as smooth as it was for me and the kitties without all your help and I really appreciate it! I'm getting settled and have a ton of projects in mind! I'm very pleased with the home. I was a little wary of buying a house sight unseen but you guys definitely steered me in the right direction. Thank you to whoever left the fresh flowers… I loved them. Have a great day and thank you again!!
I recently purchased a home in Dade City. I conducted this complete process from Syracuse, New York. I was so fortunate to work with Shawna Kemp and The Mobile Home Spot resources. I can NOT find enough words of praise for Shawna. She is a true professional and terrific person. During this process I experienced a family death and she just seamlessly stepped up and went far beyond her official duties to make the deal happen. I have never met her but feel we are almost friends. If you are looking in the Central Florida area for a home – START with Shawna – Once again – THANK YOU
You have seriously been one of the most helpful and patient agents I have ever met!
Shawna, can't Thank-You enough for your assistance! 5 STARS!!!
We received the check and paperwork this morning. Thank you for Everything!
Hi Shawna! Just wanted to say Thank You very much for all that you did for Ron and me. We appreciate your professional manner and how you were always there for questions and always followed up with us. It was just a very pleasant experience. We will definitely contact you in the future should we decide to sell or buy again, and we will always refer any friends, family, or anyone looking for a manufactured home in your areas.
Shawna, we just wanted to let you know again how much we appreciated your help in finding our home! We truly believe God used you to bless us! The fact that you were here at Whispering Pines that Saturday morning and you encouraged us to make an offer even though we didn't think the sellers would accept it was amazing! We love our new home and thank you so much for your help!
Shawna, I want to thank you again for helping and supporting me when selling my house at The Hamptons in Auburndale. I know you worked very hard for me and I appreciate it very much. You were a pleasure to work with and always kept me informed. Thank you again for selling my home in such a short time!
Hi, just wanted to "thank you" for the great job selling our house and my apologies for taking so long to do so. We have had a lot going on since we have been home. Also would like to add that Shawna did a great job with the closing. All went very smoothly. It is a great relief to Bob and I to have that behind us. I would highly recommend you to anyone selling their home in Forest Lake Estates.
Shawna, Just wanted to confirm that I received the check and closing documents. I wanted to thank you for all you did to sell the home for my Dad. I could not have done this without you. With my gratitude…
Could not have been happier with Shawna! She went the extra mile to make this a stress free process. 5 Stars! Highly recommend!
Such a pleasure working with someone like Shawna. She went out of her way to make sure we were happy. She is highly recommended.
Thank you Shawna for your hard work in selling my mother's home at Shady Rest. I hope the new owners find Shady Rest relaxing and that all goes well for them and that they are a good mix into the community.
It has been our pleasure to have worked with Shawna Kemp in the purchase of our home. From the very beginning, I found her to be warm and welcoming. She showed interest and compassion for this dire situation. She moved so quickly to help remedy the situation that I still can't believe how fast everything worked in our favor. You have wonderful assets in Shawna. I only hope you appreciate her as much as we do. And if family or friends are looking for a manufactured home, we will not hesitate to put them in touch with Shawna. Thank you and God bless!
Shawna, I want to thank both you and Andrew for your willingness to help me solve what seemed an almost impossible situation. Your kindness was overwhelming.