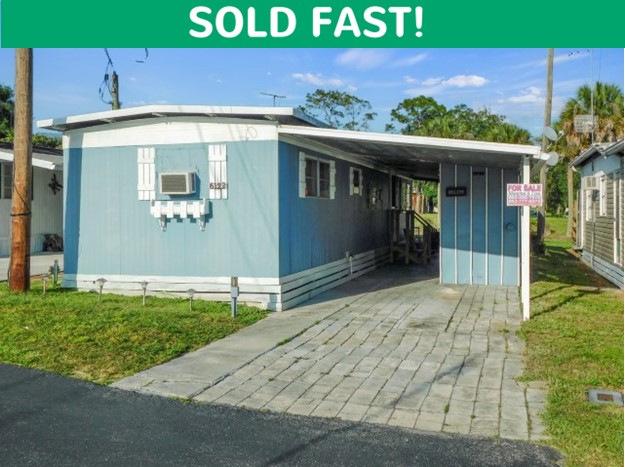 Monthly Lot Rent: $312.00 | Pinecrest 55+ MHC | Singlewide | 1 Bed | 1 Bath | Inside Laundry | XL Shed + Back Patio Area | Furnished | Walk To Stores | Immediate Move In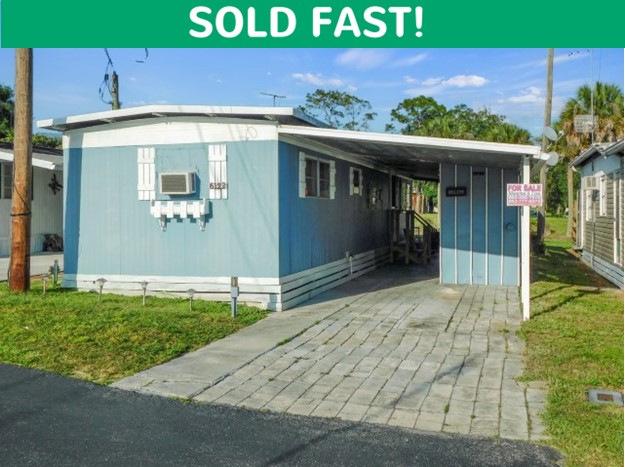 Monthly Lot Rent: $312.00 | Pinecrest 55+ MHC | Singlewide | 1 Bed | 1 Bath | Inside Laundry | XL Shed + Back Patio Area | Furnished | Walk To Stores | Immediate Move In
If you're considering buying or selling a manufactured home on leased land in the Zephyrhills, Dade City, & Polk County area, Lisa will be more than happy to help and serve you. Mobile Home Spot is The Right SPOT for all of Your Mobile Home Buying and Selling Needs! We specialize in the sale of manufactured/mobile homes in land lease (monthly lot rent) Florida communities. Let us assist you with your dream of owning your own Florida home.
The experienced staff at Mobile Home Spot is dedicated to delivering exceptional results for all of our clients. We pledge to skillfully guide you every step of the way through the process, whether you are a home buyer or seller.
Lisa:  You have gone above and beyond the "Call of Duty" to help me.  I appreciate all you have done!  You are the Best!
Thank you very much  for your hard work and we would recommend Lisa to anyone, it was our pleasure to deal with your company.  Hope the new people enjoy and we have had a good time for the 17 years that we have been at the park.
When we purchased our home Lisa Cooper assisted us through the whole process from start to finish and made the whole buying experience very comfortable and easy. Due to a job changing situation in our family it became necessary that we move, and we contacted Mobile Home Spot and they came right out and set everything up and less than 2 months later our home was sold for our full asking price. But that's not the whole story. During the first month after we had moved out of our home a rather large windstorm struck the local area and one of the main doors to our home was damaged. After Shawna was notified by the Park Manager that our door was damaged Shawna went personally herself immediately to our home and made arrangements with a maintenance individual to replace and repair the damaged door the very same day that it all happened. And on top of that she paid for the door and the maintenance individuals charge. We paid her back of course, but that showed Hilde and I how lucky we were to have chosen Mobile Home Spot, Shawna Kemp, and Lisa Cooper. We live in Virginia and taking care of a situation like this from states away could have ended up being challenging to say the least. All I can say is our experience was first class all the way. If you are considering buying a home or selling your home, you will not regret choosing Mobile Home Spot and Lisa Cooper and Shawna Kemp as your agents. Thank you so very much!!

Lisa, We made it home safe and sound and want to thank you once again for your work on our behalf. We were sad to sell, but meeting the new owners and seeing their enthusiasm for the place, made us feel much better. Once again, we appreciate what you accomplished for us.

Very exciting news from Lisa!  Shawna we can't thank you enough for all your help with our home sale at Hunter's Run in Zephyrhills…we are very happy!
Shawna and Lisa:  I wanted to hug your neck in thanks, but just know how much I appreciate all your work.  I wish you health and good wishes in all you do!  Please stay safe and healthy!
Lisa and Shawna:  Thanks again for selling our unit at Landing Resort.  Hope to see you soon. You girls were great!!!
I recommend their service. Lisa and Shawna did a great job during the process to buy my home answered every single question which made me feel confident until the purchase.
Lisa, thank you for all the "Little Things"!  You sold our home super fast at Landing Resort in Zephyrhills!
Lisa, Thanks for the many ways you have gone "Above and Beyond" to help us get settled in our new Florida Home!  We look forward to meeting our new neighbors!
Hi Shawna and Lisa,
I would like to Thank You both for a tremendous job on selling my Florida home and in such a short time. It's been a pleasure working with you both.
Lisa is bar none the most helpful and thorough real estate agent I have ever encountered. She has worked non stop and gone way above and beyond to help my sister (and I) own her first home. Lisa has crossed every "T" and dotted every "I". I can never express how grateful I am. Lisa is indeed a hard worker who strives to assist in making the real estate process as easy as possible for the client putting their needs first. She is truly an excellent realtor and highly recommended. What a jewel!
Just a small note to advise receipt of your check this afternoon and to express our appreciation to both yourself and Lisa for all of your efforts on our behalf. You have been very professional and thorough, and we wish you to know our thanks. Best of luck in all your future endeavors.
Lisa–Good Job!  You Sold Our Home At Sundance in a Very Short Time!  Thank You!
Awesome!  You guys are amazing!
Lisa–You and Shawna rock! We love the pictures and home listing sites. Zillow already has 56 views, 5 saves, and counting! We are so glad we have y'all!!
I would like to thank Lisa and Mobile Home Spot for the outstanding professional service provided during the purchase of my home in Zephyrhills. Lisa answered all my questions and kept me informed every step of the way. I was not able to attend the closing, so Lisa called me during the final walk through and I was able to interact with everyone! Mobile Home Spot made all the paperwork easy to complete. They took care of EVERYTHING!!! I would recommend Lisa and Mobile Home Spot to anyone looking to work with great people. Thank you again!
Thank you so much Lisa ~ you helped my in-laws find a beautiful trailer at Twin Palms in Lakeland and made the process so easy! I can't say "Thank You" enough for all your hard work!
We just sold our home at Colonial MHP in Lakeland! We listed it with the Mobile Home Spot agency and had two wonderful agents, Lisa Cooper and Shawna Kemp. The home sold in three days and it was a pleasant experience working with them. They did an excellent job of explaining everything, taking pictures inside and out and keeping us well informed. They also did all the paperwork before and after the sale. If you have a mobile home for sale, we highly recommend them. They are a 5 Star Agency in our opinion!