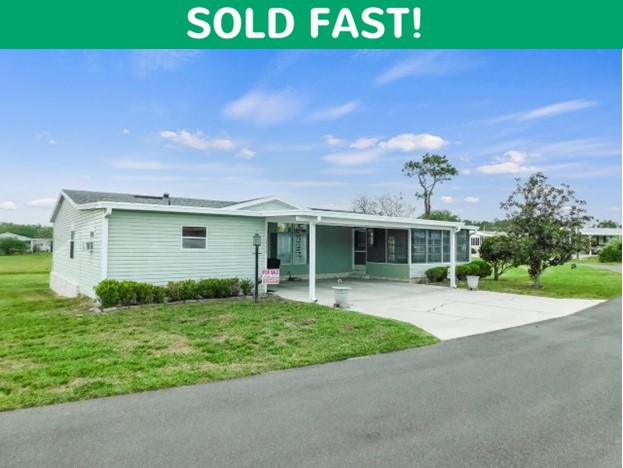 Monthly Lot Rent: $551.19 | Crystal Lake 55+ Community | Doublewide | 3 Beds (split plan) | 2 Baths | FL Room | Double Drive | 2021 Roof | Handyman Special | Selling AS IS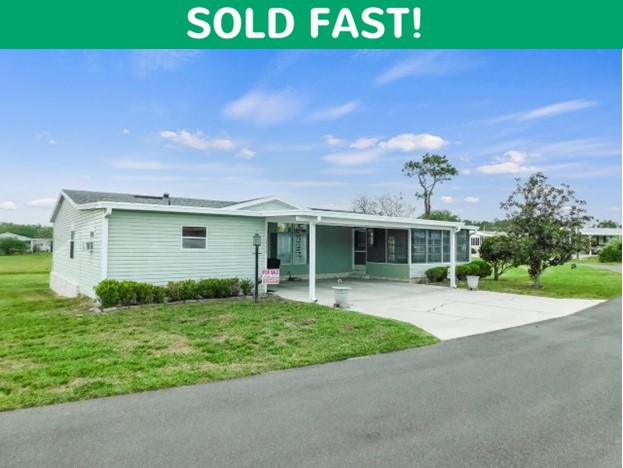 Monthly Lot Rent: $551.19 | Crystal Lake 55+ Community | Doublewide | 3 Beds (split plan) | 2 Baths | FL Room | Double Drive | 2021 Roof | Handyman Special | Selling AS IS
Donna is a sales agent with Mobile Home Spot as well as a licensed realtor in Florida and Georgia. She recently moved into the Highlands at Scotland Yards in Dade City, a beautiful 55+ land lease manufactured home community.
Donna was born and raised in Northern Vermont, not far from the Canadian border. After raising her four children with her husband George, and watching those grown children move to Georgia one by one, they too decided to make that move. Both Donna and George became licensed real estate agents in Georgia, and very successfully became top selling agents within their brokerage. After 21 years, they decided to take the plunge and realize their dreams of spending their time in Central Florida and enjoy the climate the area had to offer them. Donna decided that since they moved into a land leased community, and thoroughly enjoyed all that that this type of community has to offer their residents, she wanted to offer her expertise to sellers and buyers just like her.
Donna loves the process of helping people just like you with finding the home of your dreams, or to help you sell your current home so you are able to move toward the next phase of your life. YOU will be thankful that you selected her as your Mobile / Manufactured Home Sales Professional.
Donna, you rock as the BEST agent I have ever had the pleasure to work with! You made the sale of my house so stress free, I trusted you to make it happen. And happen it did!! I can't thank you enough, for everything you did! Mobile Home Spot is very lucky to have you as an Agent! Thank you again!
Donna:  I want to "Thank You" for being the VERY BEST Realtor I have ever done business with!  My husband having his own business as a home builder for many years has given us an up close look at how realtors help sell a home when they are consistent and also show they care.  You always let us feel as though you really did care about what was important to us.  It was great to hear from you after each showing and to know that calling you anytime was okay!  As a client, I truly felt I had a friend helping me!  Thanks Again For Selling Our Home!
Donna, thanks so much for all your hard work and time spent selling my house at The Highlands at Scotland Yards.  I do believe you are the BEST realtor in Zephyrhills, if not the bay area!  Thanks!!

Donna and Shawna:  Once again thank you for everything you all have done for us and for a quick sale of our home at Sundance in Zephyrhills!
Thank you Donna Reed for the quick sale and easy closing of my Mom's house in Zephyrhills! I had this home listed with two other agents for nine months and seven months. You sold it in less than two weeks. I will highly recommend you!
Donna, thank you so much for all your help and hard work to sell our home at The Highlands At Scotland Yards!  We do know Mom was so happy with what you were doing and was thrilled you found a buyer.
Donna and Shawna were wonderful people to work with. The pictures Shawna did of the house were professional and looked great. Donna always had a smile and always had a positive attitude and made us feel like we were special. I would recommend these ladies to anyone selling a home or buying a home.